Center for Environment and Community Research (CECR) conducted policy research to investigate the nature, extent, constraints and outcomes of women's participation in two development project sites in Vietnam. These project sites were the Trung Son Hydropower Project funded by the World Bank and the Phu Hoa Landfill Project supported by the Asian Development Bank. Both projects have undergone EIA processes.
Findings show that women's participation was virtually absent in the screening, scoping and base- line study stages of the EIA processes in both study sites.
The barriers to women's participation in EIA processes in Vietnam are as follows:
• Cultural views that define women to occupy a backseat role in both family and public concerns
• Low awareness on the rights of and need for women's participation among local authorities, EIA experts and consultants, investors, and donors
• No explicit guidelines on women's involvement in public participation as well as lack of practices and criteria for inclusive consultation
• Lack of gender and social specialists in consultant teams
• Women in project areas lack skills in discussion, presentation, judgment in consultation
• Access to adequate and thorough information on environmental impacts of a project and other projects in the same area is important to community
Download the full policy brief here.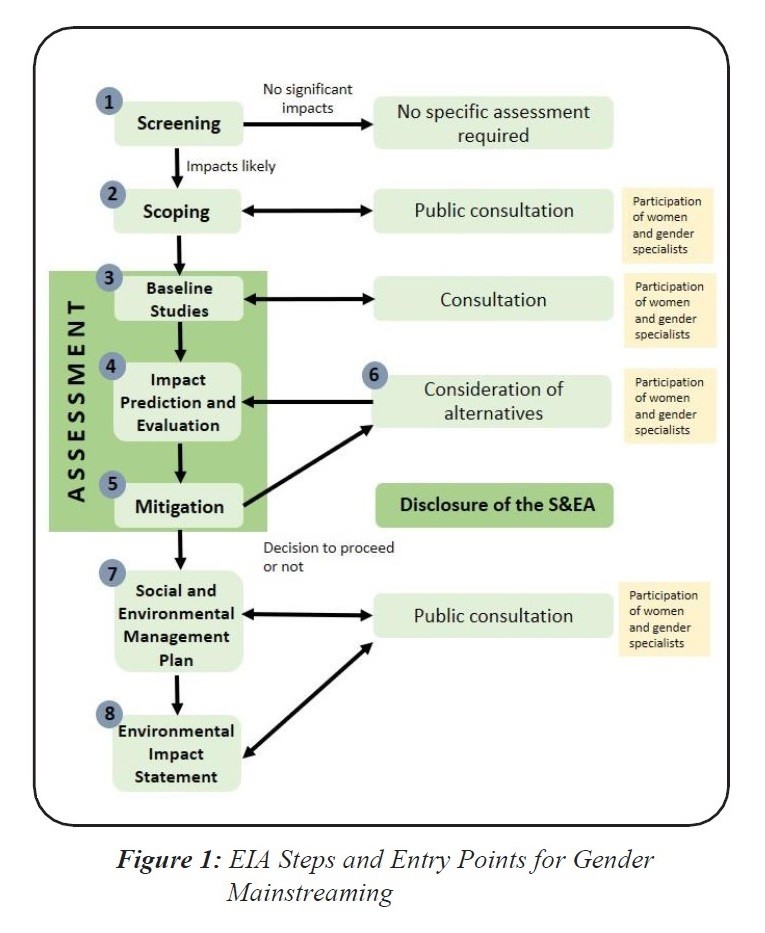 Authors: Ly Nguyen, Bernadette P. Resurrección, Yen Nguyen, Huong Pham, Rajesh Daniel, Ha Nguyen.