By Lan Phuong
Loei Province, Thailand, June 9, 2016
Kaeng Khut Khu is a village in Loei province, Thailand. This village is located along the Mekong river and fishing is the main income of local people. But in recent years, it's very difficult for local people go to fishing as the water levels go up and down constantly. Besides, the fish are very small now. There aren't as many big fish as in the past.
In addition it is known that this village is also attractive for camping along the Mekong River. But now no tourists want to go there for camping as the  water levels of the river could increase suddenly and cause flooding and impacts to tourism development. So now the local people of this village cannot get income from fishing and tourism. They have to find another job such as worker or seller.
Researching about the area's fishing, Mr Yuttana Vongsopa in Chiang Khan said that so far six species of fish are disappearing in the Mekong River because of increasing numbers of hydropower dam plan. Dr Duong Van Ni, an expert from Cantho University, Vietnam said the development of hydropower or any change of the water flow in the Mekong River will affect the Mekong Delta region in Vietnam. That could lead to the slow death of the Mekong Delta.
The Mekong River not only provides important sediment, but also sands for the Mekong Delta region. That will help to protect the river bank and minimize erosion. If there is a lack of sediment and sand, Mekong Delta region will sink and suffer from salinization.
Therefore, the livelihoods of fishers in Kaeng Khut Khu villlage, Thailand or the future of the farmers in Mekong Delta region in Vietnam will depend on the decisions of Mekong country leaders.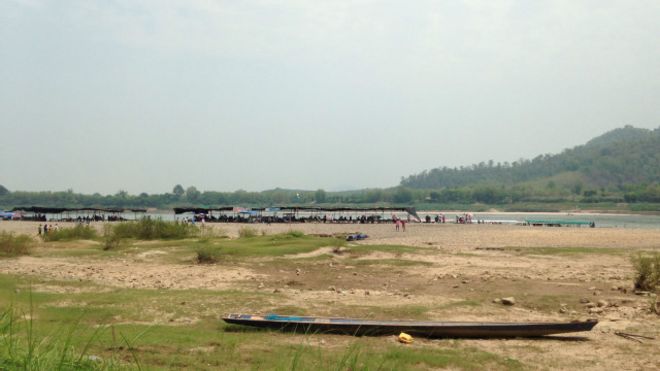 Previously, the dry season, this area is always crowded with tourists camping. Now every tent can be destroyed because of water flow risks.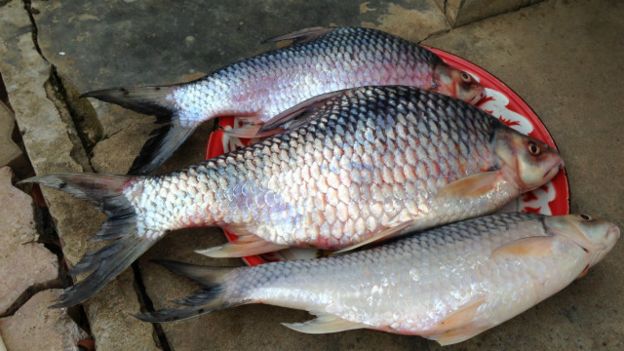 The great Mekong fish are shrinking, and people are increasingly hungry along the Mekong River.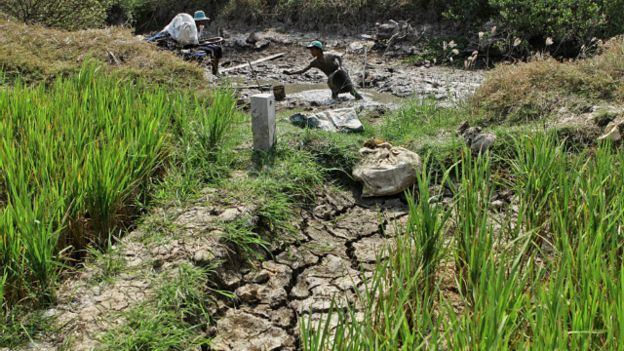 Part of salinization impacts of the Mekong Delta is said is said to be sinking land.
This story was produced in collaboration with The Mekong Eye and Mekong Matters Journalism Network, with full editorial control to the journalist. See here for the full story in Vietnamese.
All photos by the author.
Go to the original article