With help from Mekong Partnership from the Environment (MPE), the Mekong region now has a new team of skilled regional journalists and NGOs who can bring evidence-based environment stories to their audiences. USAID-funded MPE and Myanmar's Phandeeyar are training journalists and local NGOs to tell compelling stories with environmental data.
At the "Data, Development and the Environment: Mekong Data Driven Journalism and Advocacy Workshop," from 23 to 27 June in Yangon, Myanmar, 26 journalists and representatives of Mekong-region environmental NGOs gathered to examine data about the costs and benefits of regional development projects, such as how power plants, hydropower dams or special economic zones may affect the environment and communities.
Participants learned how to "scrape" the internet for data sets, clean the data, analyze it, and then how to tell stories using language and journalistic tools to make the data interesting and easy to understand. They also learned how to visualise data – how to turn numbers into attractive and easy-to-understand infographics.
The event, run by Phandeeyar an Innovation Lab in Yangon, focused on teaching the technical skills required for working with data, but also on making data stories and images compelling, and building networks with like-minded folks from across the region. Groups of participants analyzed key data sets on development project impacts and created data products that have the potential for publication in the coming weeks.
"Having access to quality open data that is readily usable is crucial for journalists and NGOs working in the Mekong region," said Phandeeyar's Yan Naung Oak. "Through building an interlinked community of independent media, civil society groups and technologists who are passionate about applying data driven storytelling in their work, we believe that organizations such as Phandeeyar can contribute to greater transparency and accountability in the region."
Phandeeyar's workshop was organized with support from MPE partners Internews, Open Development Mekong, and Pact, which leads the implementation of MPE. The workshop is part of MPE's Mekong Matters Journalism Network's efforts to support journalists reporting on environmental issues. As economies in the Mekong and ASEAN regions quickly move forward, these data skills are especially important in analyzing issues around development and the environment and brining vital information to everyday audiences. We look forward to stories and graphics from our newly trained class of Data Journalists.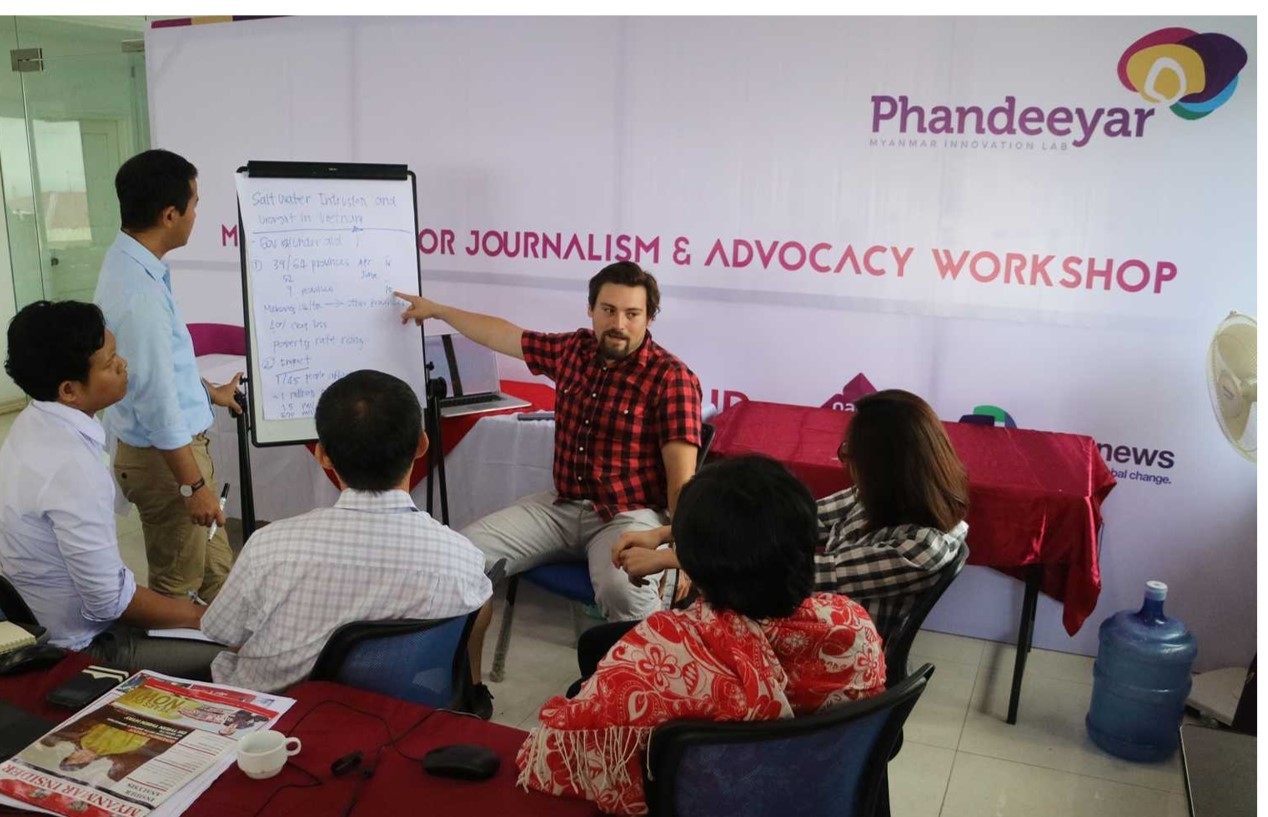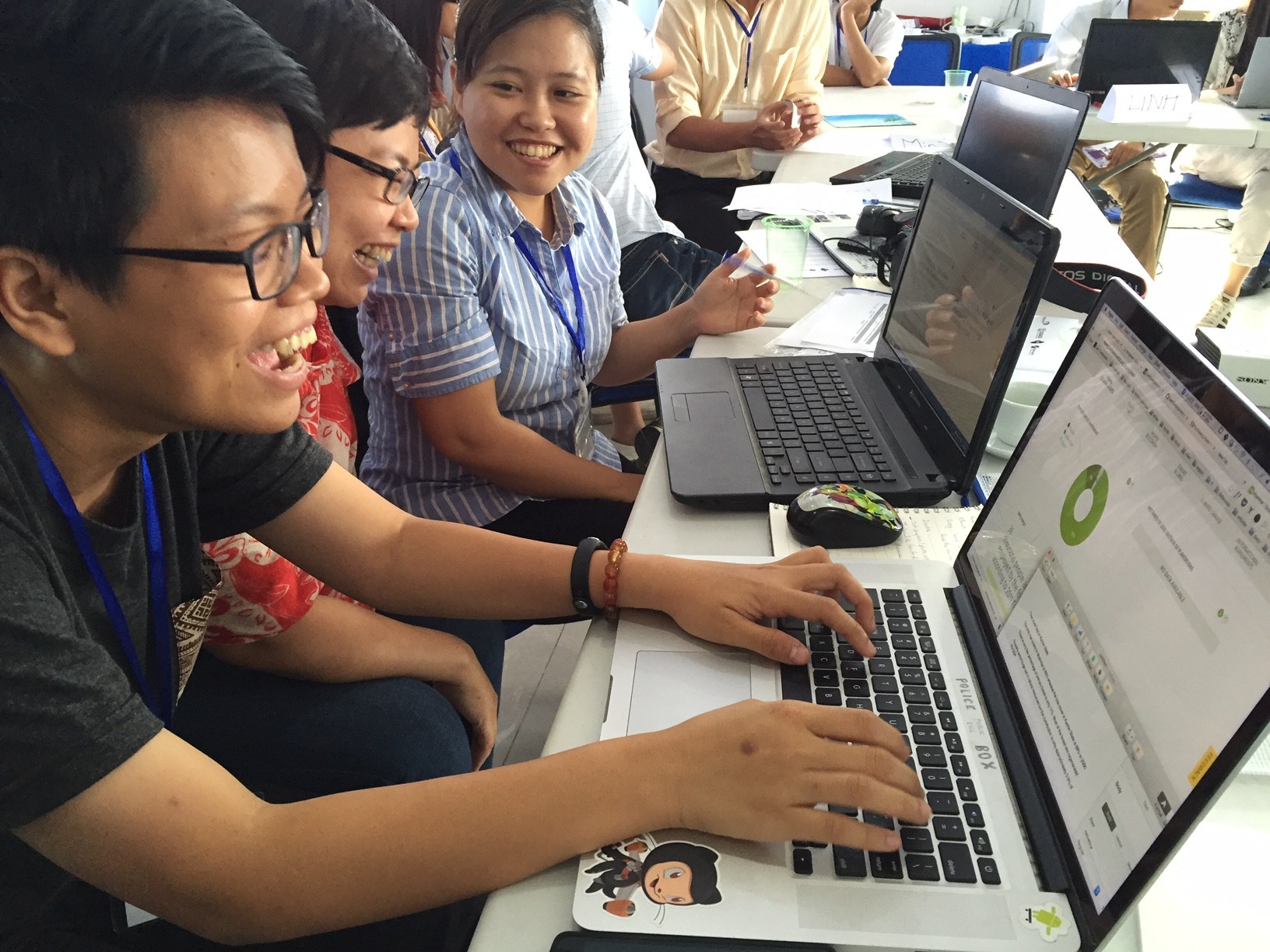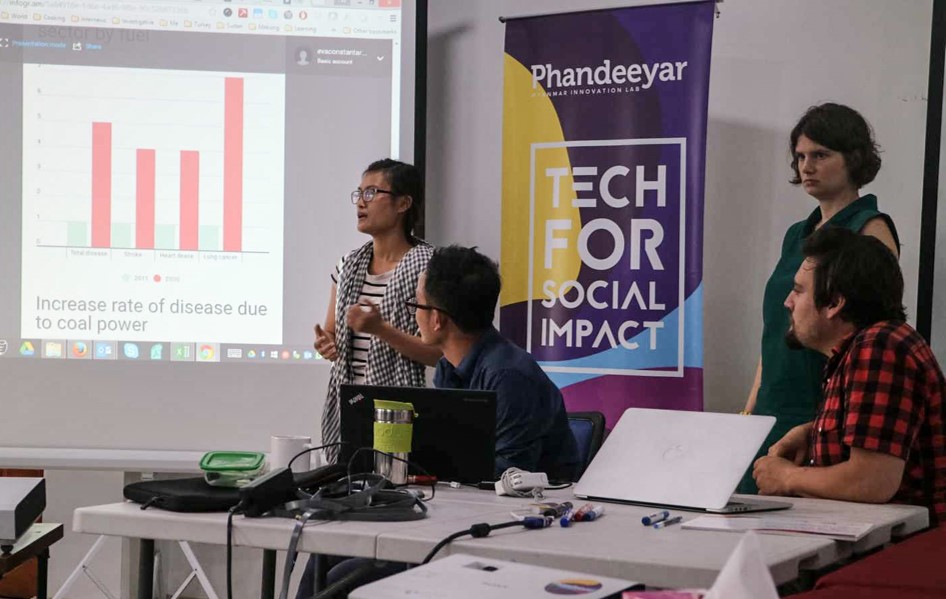 Photos: Participants of Data Journalism training discuss how to turn data into compelling stories and images. (MPE, Phandeeyar)
This is an outreach announcement from the USAID-funded Mekong Partnership for the Environment (MPE), a key supporter of The Mekong Eye.