Two young ladies happily trailed behind our ox cart with a bike. They were all smiles which were a contrast to our awkward, worried and sometimes pained facial expressions.
For us, ASEAN journalists who were visiting the province as part of a training from UNESCO, together with Climate Tracker, Cambodia Institute for Media Studies and Malaysia government, everything looked normal. Farmers and the commune chief knew better, however.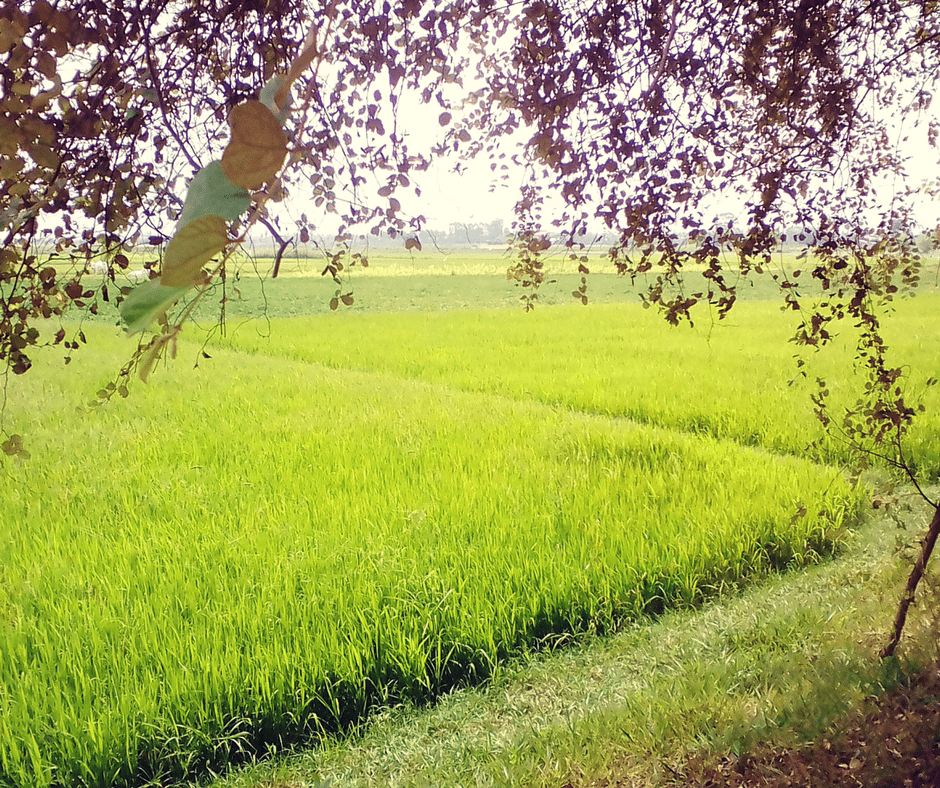 Sath Ath, 44-year-old, told us they were able to plant only in one season in the past two years. He said it was because of drought. During those seasons when he couldn't farm, he turned to fishing to provide food for his family.
Currently, his average produce is 3 tons for $200 – an amount he wished he could raise to $300 to make it profitable. Or produce 5 tons from his one-hectare land instead of the usual 3 tons.
Both were possible according to Kang Meas commune chief Layseng Hong. He said the government can help by finding markets for these crops and sell them at a higher price.
If farmers wanted to earn more via the current method, they would have to use more fertilizers. However, he discouraged this option for it can affect the soil's nutrients in the long run. It also keeps the farmers in debt.
For him, the ideal option is organic farming.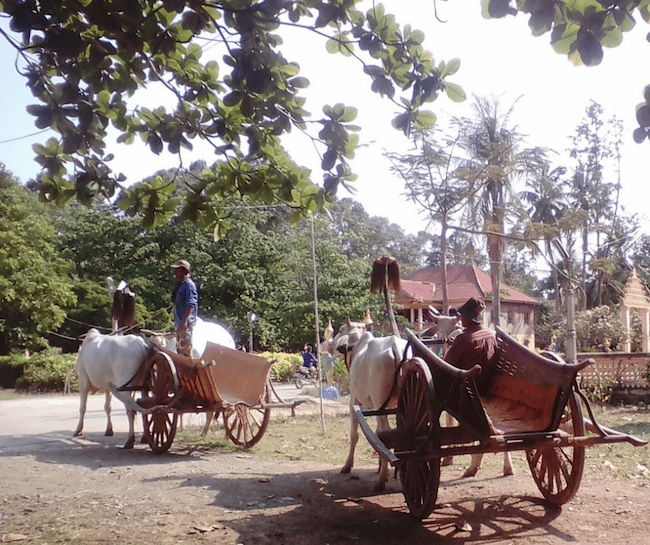 Climate Change and Hydroelectric Dams
Lands and fish breeding areas had become warmer with hotter temperatures. In 2011, the same year that fish had started to diminish, the province experienced a drought that wells and reservoirs didn't have enough water supplies.
There were unpredictable droughts, too, in the middle of a farming season in 2012 and 2013. In 2015, the Mekong River did not flow enough water to farms.
Add to this the construction of hydroelectric dams, which a study confirmed has drastic effects on the livelihoods of people living along the river banks.
In an in-depth report of Austin Meyer and Gus Greenstein, these facilities can block critical breeding areas and sediments, which serve as effective natural fertilizer for crops. This blocking of sediments results in "saltwater intrusion, spoiling rice paddies."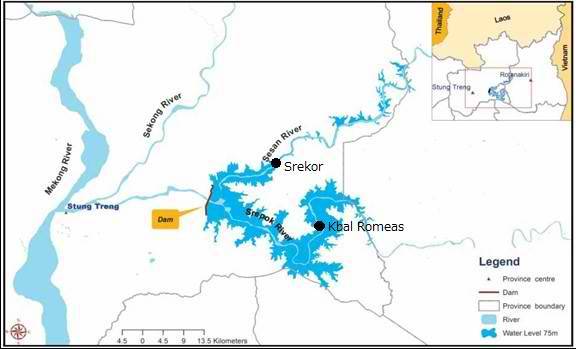 Now that the Lower Sesan 2 Dam is about to be operational in August, the entire village of Kbal Romeas, 5-6 hours from Kampong Cham, will be submerged in water, according to the same report.
But for residents that refuse to budge, there can be hope. The project which mapped the community resources in Kbal Romeas was a good start. They may also find inspirations from Cordillera mass movement, which stopped the construction of hydroelectric dams in the Philippines.
2017 Commune Election
As the commune election result draws near, it would be a good time to ask how elected leaders plan to address the following:
How will they find markets for farmers to sell produce at a reasonable price?
Are they willing to train farmers in organic farming?
How will the LS2 Dam affect Kampong Cham?
How will they cope with the environment-altering effects of hydroelectric dams?
Lastly, how can the government make farming attractive to millennials?
Young generations don't have the interest in farming. Yet farmers in the area are growing old with ages ranging from 30-60. Farmers make up seventy percent of its population.
For instance, the two ladies said they didn't want to work on the farm where females usually helped to harvest rice crops. The two could name the crops, but they had fleeting interests. They stayed with us during the field interviews but left when they got bored in the middle of the forum.
Before they climbed inside the truck for their seats, they turned around and waved at me. I waved back and smiled, hoping for these youths to have something productive to spend with their free time while having fun.