In 2019, tourism in Vietnam had not been better, with 18 million international arrivals and 85 million domestic trips — another record-breaking year. Like elsewhere around the globe, however, COVID-19 caused these numbers to plummet. The economic downturn has been particularly apparent along Vietnam's 3,200 kilometers of coastline, where vast stretches of sandy beaches had contributed 70 percent of total tourist income in 2017.
As bungalows and lounge chairs sit empty, deeper questions about the industry's sustainability are surfacing. Its rapid and haphazard expansion has exposed cracks in environmental protection policies and development priorities that are compromising both the industry's long-term viability as well as Vietnam's once robust socio-economic relationship with the sea.
Many are asking how long the fruits from this swift financial harvest can continue, despite government ambitions to attract 50 million international, and 160 million domestic, travelers annually by 2030.
Preserving Culture – A necessary step in sustainability
Phan Thiet, a port city about 200 kilometers north of Ho Chi Minh City, has evolved into a coastal tourism hub. Ham Tien Bay which extends eastward from the city to the fishing town of Mui Ne, has become a resort capital. Mui Ne, recently added to the National Tourism Site network, will soon host the opening of Vietnam's largest resort hotel, the 2,912-room Apec Mandala Wyndham.
Vo Dinh Van, the Vice-Director of the General Education Program at the Thai Binh Duong University, Khanh Hoa, knows the landscape intimately. "I spent countless hours on these beaches, learning life skills with friends and family like how to fish, swim and play football," he recalls.
Although the beach technically remains public he says, access restrictions and resort security teams deter non-guests from using these areas as freely as they could in the past. The changes Van witnessed played a pivotal role in him becoming an educator of critical thinking and a philanthropist for change.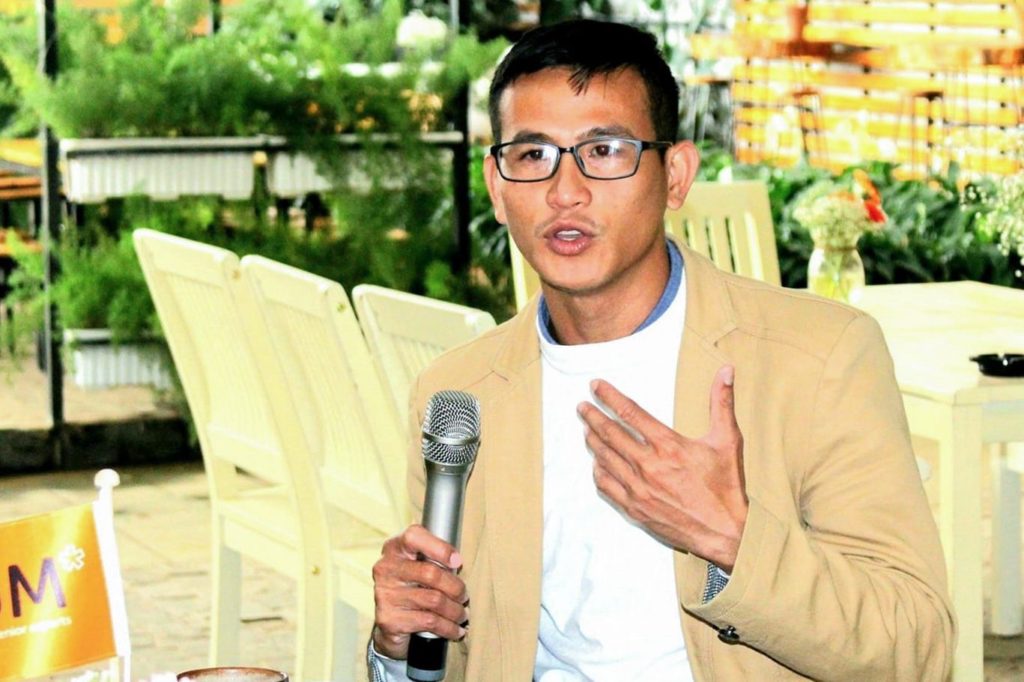 Van says that as development began in the region most residents became excited and welcomed investors – like many other coastal and poorer areas. "They were able to make easy money from selling their homes, but many elders became regretful once they realized they had lost their past, and the traditional industries that were once so important to their purpose and well-being."
It's not all bad, acknowledges Van, "The developments also helped raise awareness to the outside world and of other opportunities beyond these towns." However, as locals leave or give up industries, so too does the local knowledge and associated cultures that have developed for generations.
It's not only foreign tourists, says Van, but there is a growing shift in domestic tourism where travelers are after more experiential or educational travel over simple relaxation and luxury that coastal resorts offer. This could take the form of fishing experiences, skills and education centers, or environmental exploration and preservation trips that utilize Vietnam's invaluable coastal identity and culture, rather than replace it.
The added costs with poorly planned coastal resorts
Over the past few years, Mui Ne resorts have reported to have lost up to a hundred meters of beachfront and tens of thousands of dollars in annual losses from infrastructure destruction and reimbursements to disgruntled guests, turned away by the lack of beaches. Mui Ne's once-proud reputation as one of Asia's best beaches has become tarnished.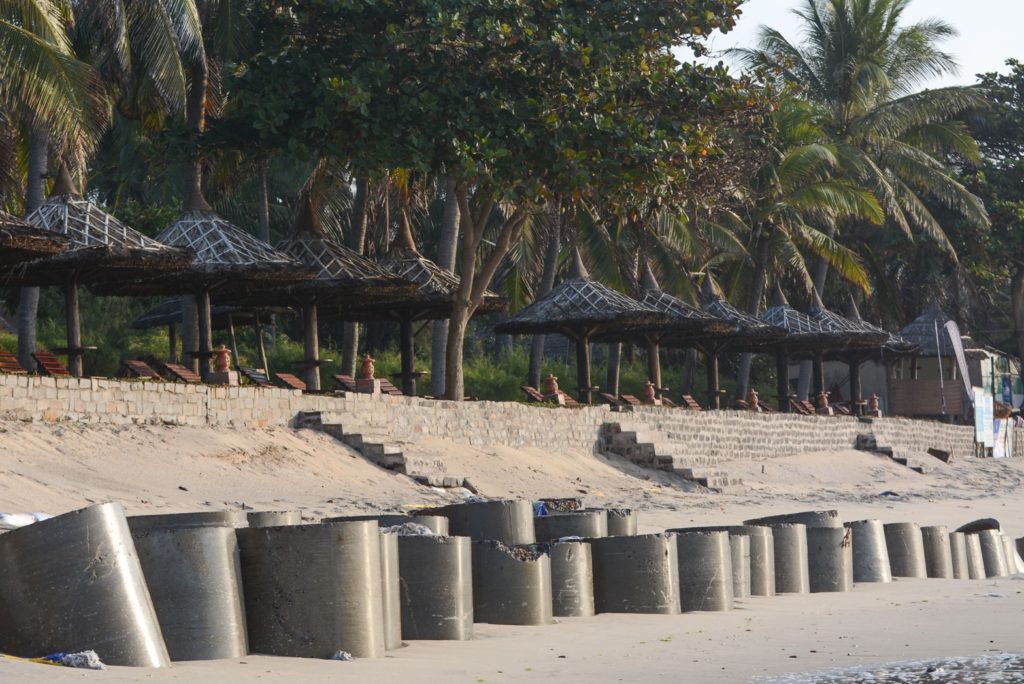 Makeshift barriers used in former attempts to break up waves can still be found randomly along the beach but have now be replaced by the more modern and serious "Geotubes" – huge tunnel sacks used to break up waves and slowly rebuild the beach. They have had positive results so far but in the meantime they completely block access to the sea for guests and create large and dangerous steps for walkers.
Last October, the World Bank highlighted Phan Thiet as one of six hotspots within its 230-page report Resilient Shores: Vietnam's Coastal Development Between Opportunity and Disaster Risk.
The report warned that the tourist hub's coastal areas faces serious erosion at various locations, affecting communities and threatening tourism. "Storm events can cause several tens of meters of erosion, directly affecting many tourist resorts in Ham Tien ward. As a result of erosion, tourist numbers fell by 20 percent in 2018 and investment by businesses also decreased," says the report.
Across Vietnam's 28 coastal provinces, erosion represents a "serious threat to growth in the tourism sector," notes the report, adding that 42 percent of coastal hotels are near eroding beaches.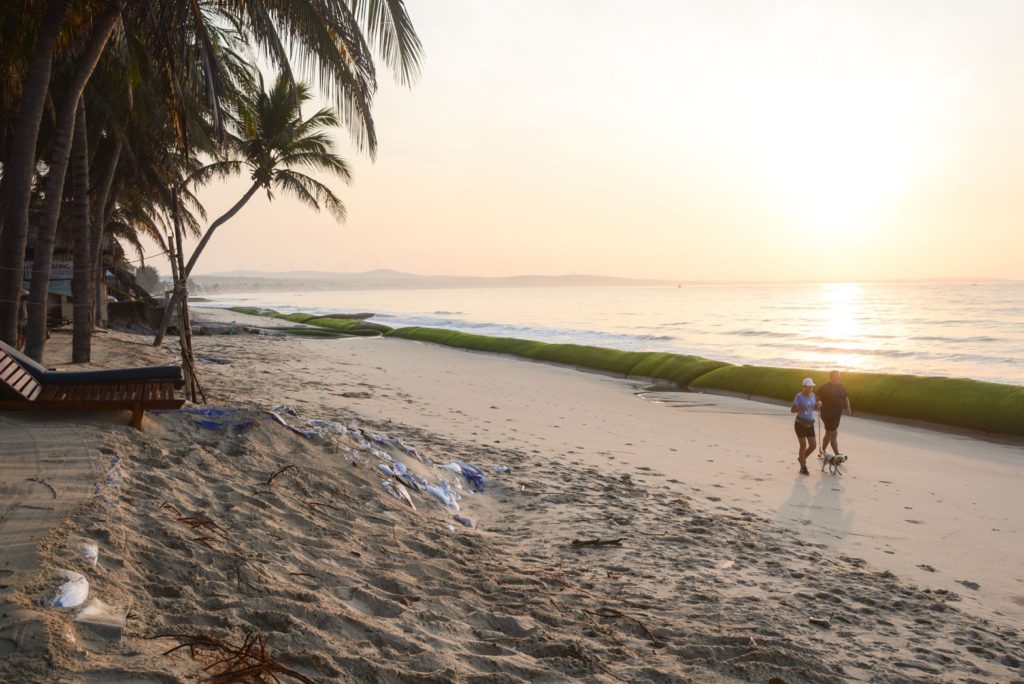 Uncle Two, a local fisherman who has lived beside Mui Ne's coastal stretch for more than 45 years, says, "Accessing the sea is much harder these days due to developments and the huge amount of sand that has been lost."
Motioning out to the sea, Uncle Two says that the sand in this section of shoreline used to stretch out another 50 meters, and now it requires a seawall. He considers himself lucky though, as he has an agreement with a local seafood restaurant that allows him to secure his small coracle, a traditional Asian fishing boat, after dragging it up each morning. He is not sure how long his good fortune will last, however, as it is becoming increasingly difficult to maintain stable and positive working relationships with the new-comers to the region.
"Almost all of the other fishermen I used to work with have left this area to farm crops like coconuts and dragon fruit for a more reliable income," he says, adding that while some left because they couldn't work as freely as before, most simply couldn't cope with the limited catch from the declining local fisheries.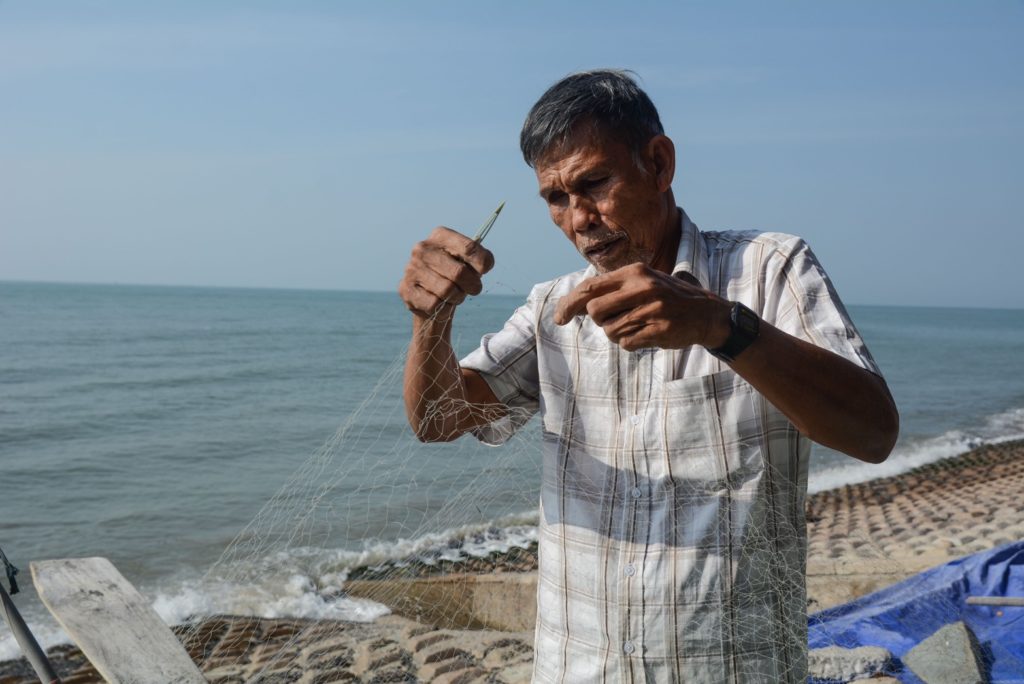 Increasing quality leads to greater resilience
Alexandra Michat, Director of Sustainability for EXO Travel and the Manager of the EXO Foundation, has been promoting tourism in Vietnam since 2013. She fears that Vietnam's current focus visitor numbers will only add to the infrastructure at risk and "destroy the inherent natural beauty and charm that made Vietnam such an attractive destination in the first place."
To sustain its tourism industry and preserve these natural assets, she advises, "Vietnam should move away from using a narrow result-based model and use more qualitative measures, accounting for things like visitor satisfaction and opinions, in addition to the crucial perspectives of locals."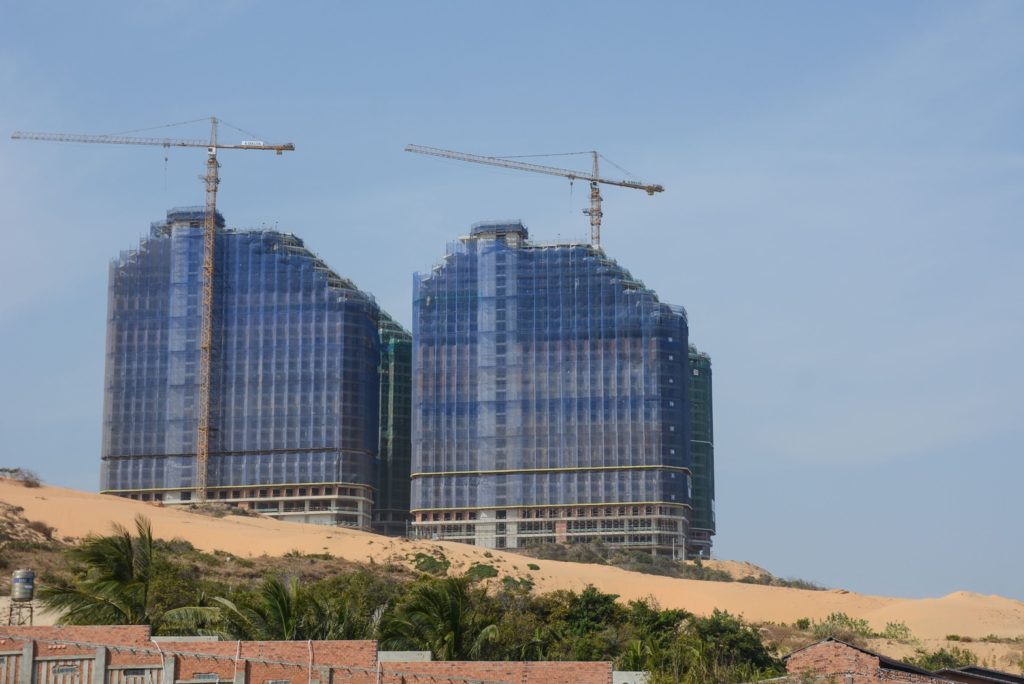 Vietnam currently focuses on attracting an ever-increasing number of guests from countries like China and Korea. The World Bank reports that these nations accounted for almost 50 percent of total international arrivals during 2017. Guests from these countries, however, are what the industry often refers to as low-yielding visitors. This has caused an eroding of the average length of stay of Vietnam's international guests from 11.1 days in 2013 to 10.2 days in 2017 and daily spending stagnating at US$96 per day. 
Growth in total arrivals may appear impressive, but they mask a significant decline in Vietnam's overall economic yield from tourism, not to mention the added pressure on the environment and infrastructure. 
There is a growing consensus in global tourism that a shift in focus to higher-yields instead of bulk arrivals is key to environmental protection and sustainability. A multitude of analyses on tourism development conclude that attracting guests who spend more usually equates to longer stays and a wider dispersion across multiple destinations. This strategy also tends to build more robust and varied economies and reduces the impacts and hidden costs associated with mass tourism. 
Nations that have adopted a mindset toward tourism quality over quantity have demonstrated that declines in tourist numbers are routinely compensated for by greater yields. Resulting higher standards also help to enhance visitor return rates, something Vietnam struggles with – reported to be just 6 percent by the Pacific Asia Travel Association. 
Alexandria says that to help bring about positive changes, local communities must be retained and utilized for their skills and knowledge to develop alternative activities and services that would likely appeal to wealthier and more experience-driven travelers. 
She adds that although industry awareness remains low, there is a growing local sector supporting more organic and environmentally-aware providers. With encouragement and support from decision makers, she suggests, Vietnam could be in a strong position to leverage this downturn to bolster continued growth in coastal tourism, but with a commitment to sustainability that retains its shorelines' invaluable natural and cultural beauty.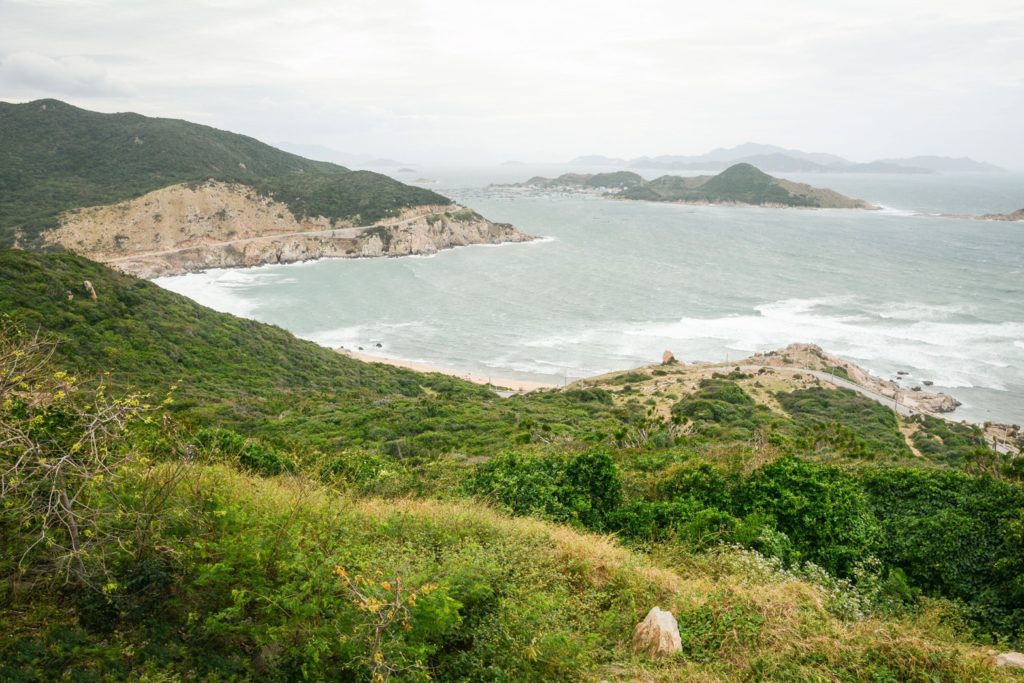 This story was produced with a reporting grant from Earth Journalism Network.