AN GIANG, VIETNAM – Before the first August rain of the flood season in Vietnam's Mekong Delta, Bui Bich Tien started planting rice seedlings. Over the next six months, as the annual floods from upstream inundated his farmland in Vinh An hamlet, Tri Ton district in An Giang province, the rice grew with and above the rising water level.
This is no ordinary rice variety. Known as floating or deep-water rice, as the water level rises, the rice plants outgrow it, reaching up to three meters tall. It was once a staple, feeding farmers across five Mekong countries.
Tien, 52, is one of the few farmers to continue this tradition. He has been growing this species since he inherited 1.5 hectares of land in 1999.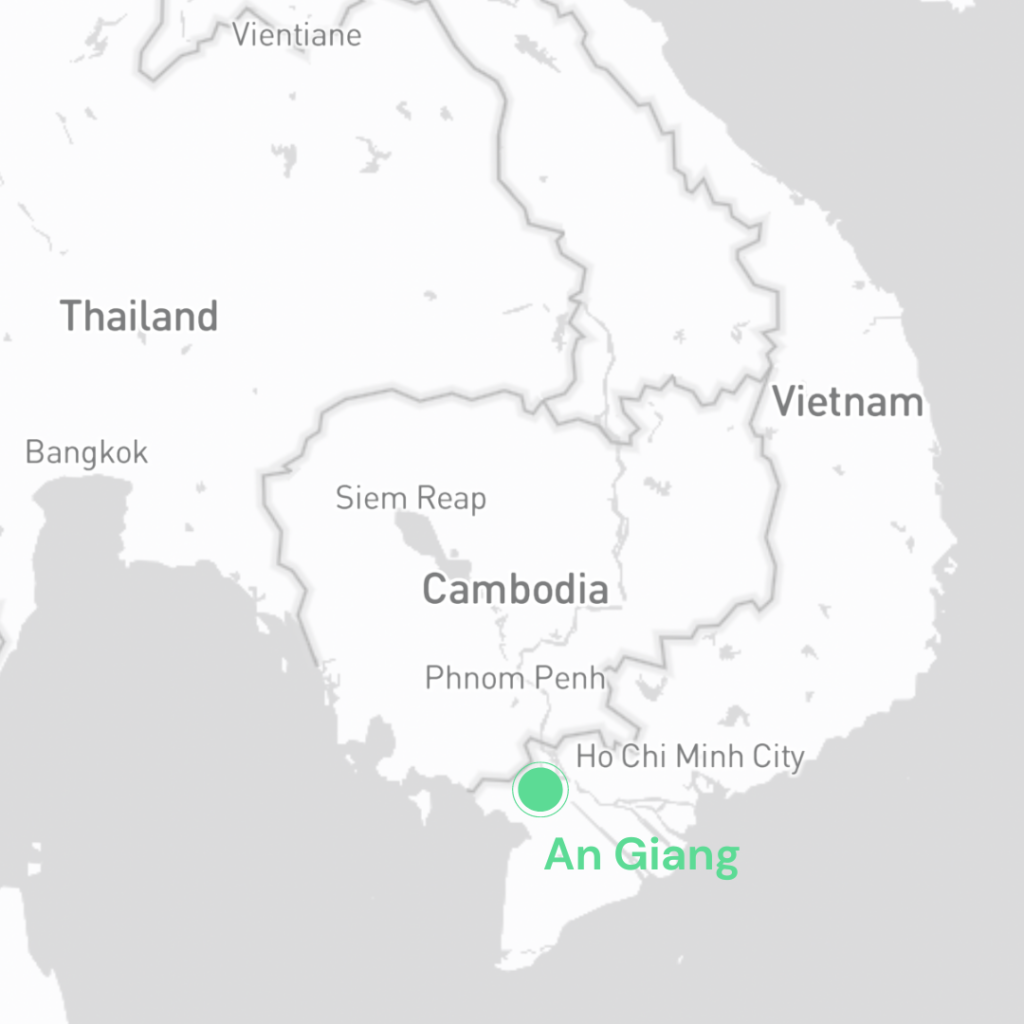 "We grow floating rice mainly to replenish the soil for the next crop and for our family's consumption," said Tien after an afternoon standing neck-deep in floodwater and adjusting the rice plants that had grown well above his head. By the dry season, his farmland would be ready to plant cassava, the soil rich in sediment previously trapped by the floating rice.
The rice, however, isn't in high demand. "Those that come looking for floating rice are mostly vegetarians from around here because it's 'clean' – it doesn't require fertilizers or pesticides," Tien added. "The rice isn't actually tasty."
Researchers at the Climate Change Institute at An Giang University are trying to change that. Since 2012, they've been working to develop a tastier and more resilient strain of floating rice to preserve this indigenous variety, while also presenting it as a solution to adapt to the climate crisis and changes in waterflows due to upstream hydropower dams.
"Returning to grow the traditional floating rice is one of the models that we hope will create change," said Le Thanh Phong, the deputy director of the Climate Change Institute.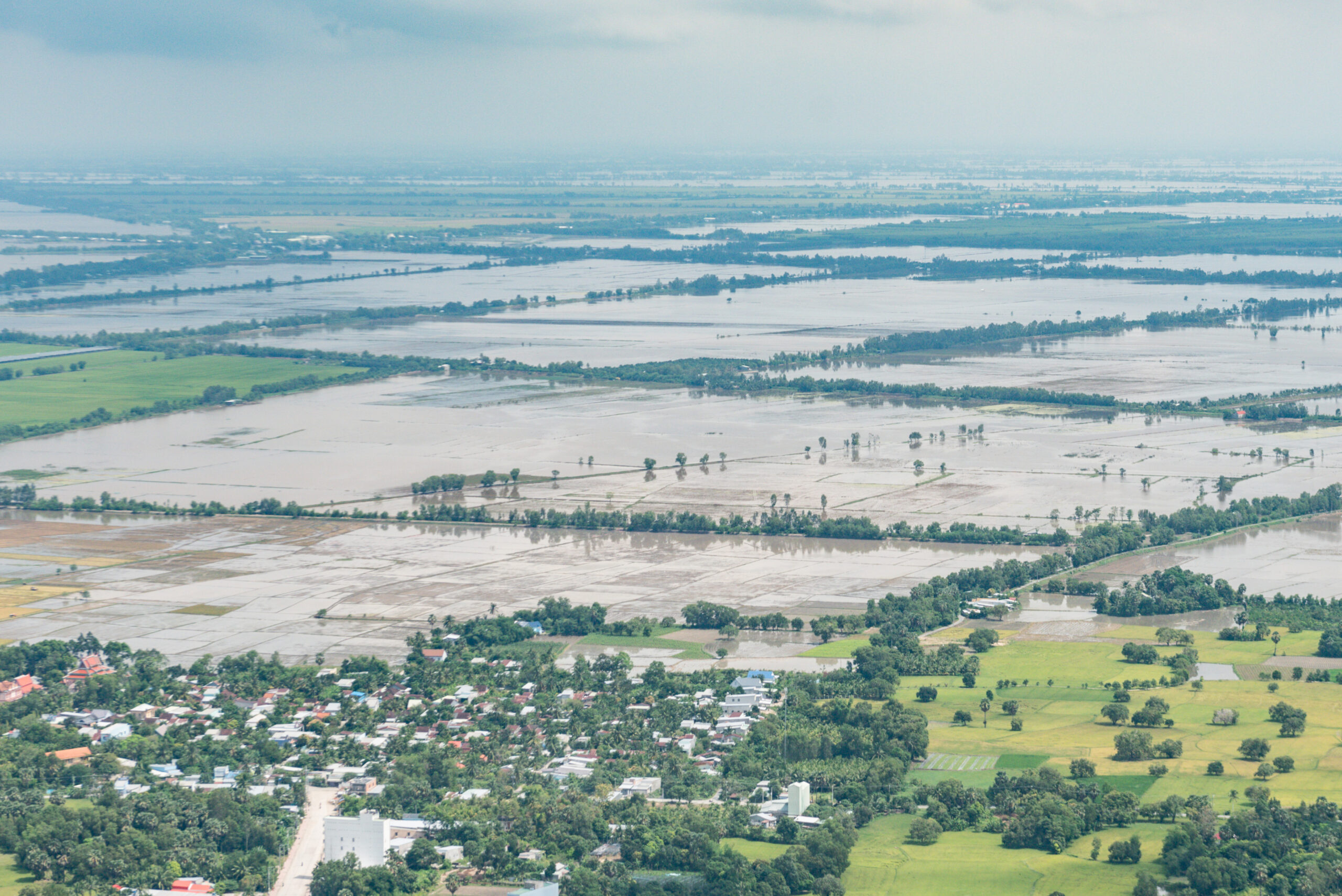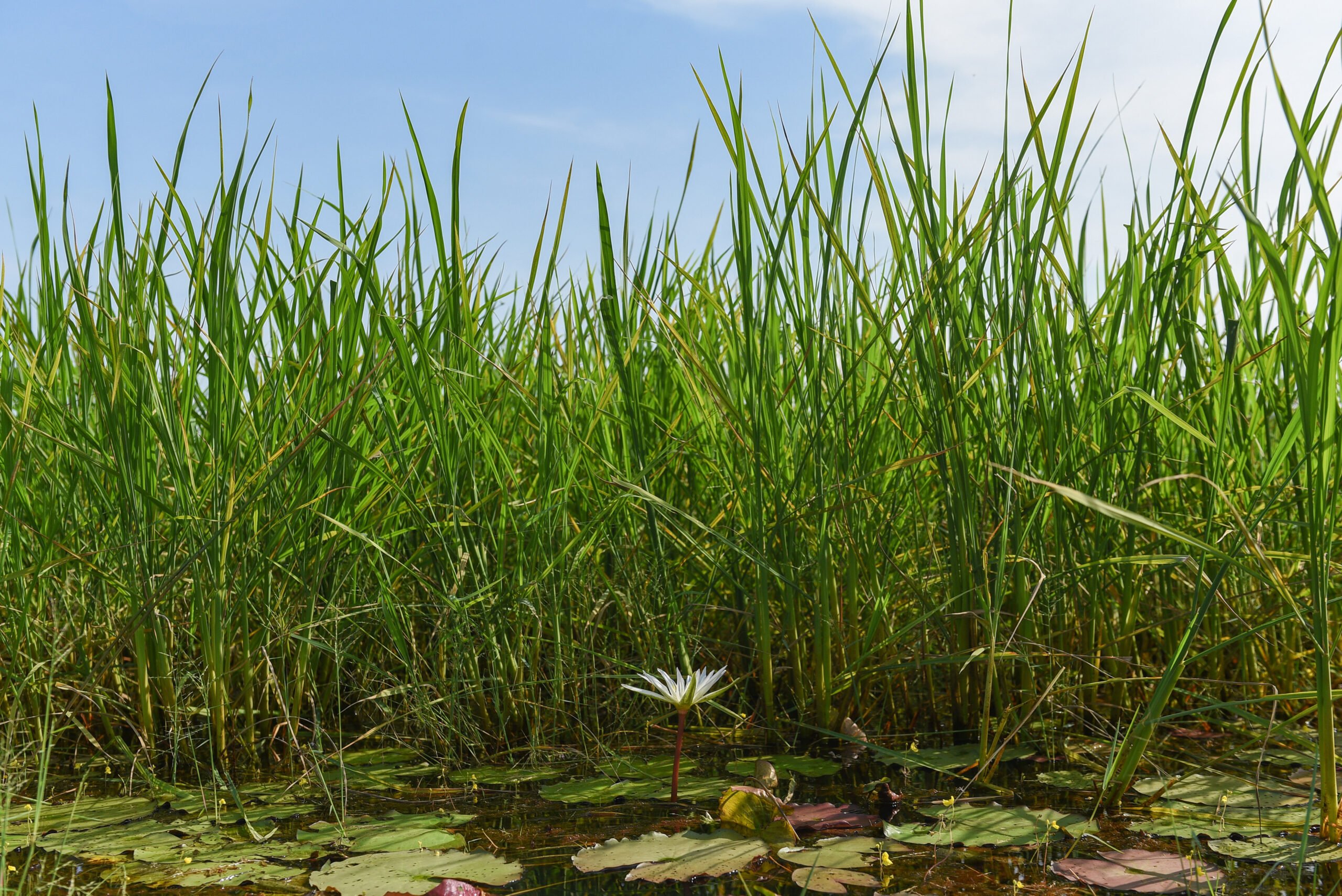 The Mekong Delta is a low lying plain rich in biodiversity. Annual floods, known locally as the floating season, bring sediment, fish and shrimp from upstream. This used to be a season of wealth, as "we just needed to go out to the field and we'd get a catch of shrimp and fish," Tien recalled. "Everything was easy."
But in recent years, there have been less fish, while the floods have become more unpredictable. Tien can no longer rely on his decades old experience to predict the floods, which now either come too early or too late, only to recede too fast.
"One year, the flood water rose all of a sudden, the rice hadn't developed enough to adapt and so died en masse," Tien recalled.
Before 1985, floating rice was a common sight in the Mekong Delta, spanning 500,000ha. But since economic reforms known as Doi Moi (renovation) kicked off in 1986, the government set its sights on the delta becoming the rice bowl of a country hit by sanctions and still recovering from the American War.
What followed was a large-scale re-engineering effort of the upstream part of the delta. A vast irrigation system with dikes was constructed, diverting floods away from farmland, allowing farmers for the first time to grow three crops of rice per year.
With that, floating rice was gradually replaced with a high yielding, fast growing variety. From a country on the verge of hunger, Vietnam has grown to become the world's third largest exporter of rice.
By 2012, there was only 40ha of floating rice left in the delta, grown mostly by farmers like Tien, for personal consumption and to enrich their soil.
But the elaborate dike system has made the delta a victim of its own success. Growing the third crop in the flood season means that the dikes reject floodwater so the rice can grow. "The floodwater, instead of being absorbed by the fields, is redirected, causing pressure on fruit farms and urban areas further downstream," said independent Mekong Delta expert Nguyen Huu Thien.
"The sediment doesn't reach the soil, and so it needs a lot of fertilizer, which impoverishes the soil."
In 2020, despite only moderate flood levels, fruit growing regions and urban areas downstream experienced severe floods. In October this year, Can Tho, the largest city in the delta, experienced historical flooding during high tides combined with heavy rains.
In this context, Phong of the climate change institute argues that returning to floating rice offers a way out. "Floating rice can adapt in areas suffering from a lack of freshwater, alum contamination and flooding," said Phong.
"It follows that the current dike system, instead of blocking floods, will store floods so people can source water for farming while also reducing the flood risk for downstream areas."
But this is not enough to re-introduce floating rice to the masses. Scientists at the Climate Change Institute are working on improving the indigenous rice seeds. They've already made some progress.
Since 2016, they've been supplying Tien with a breed of better quality and consistency, the seeds a red-brownish color, unlike the older, more colorful ones.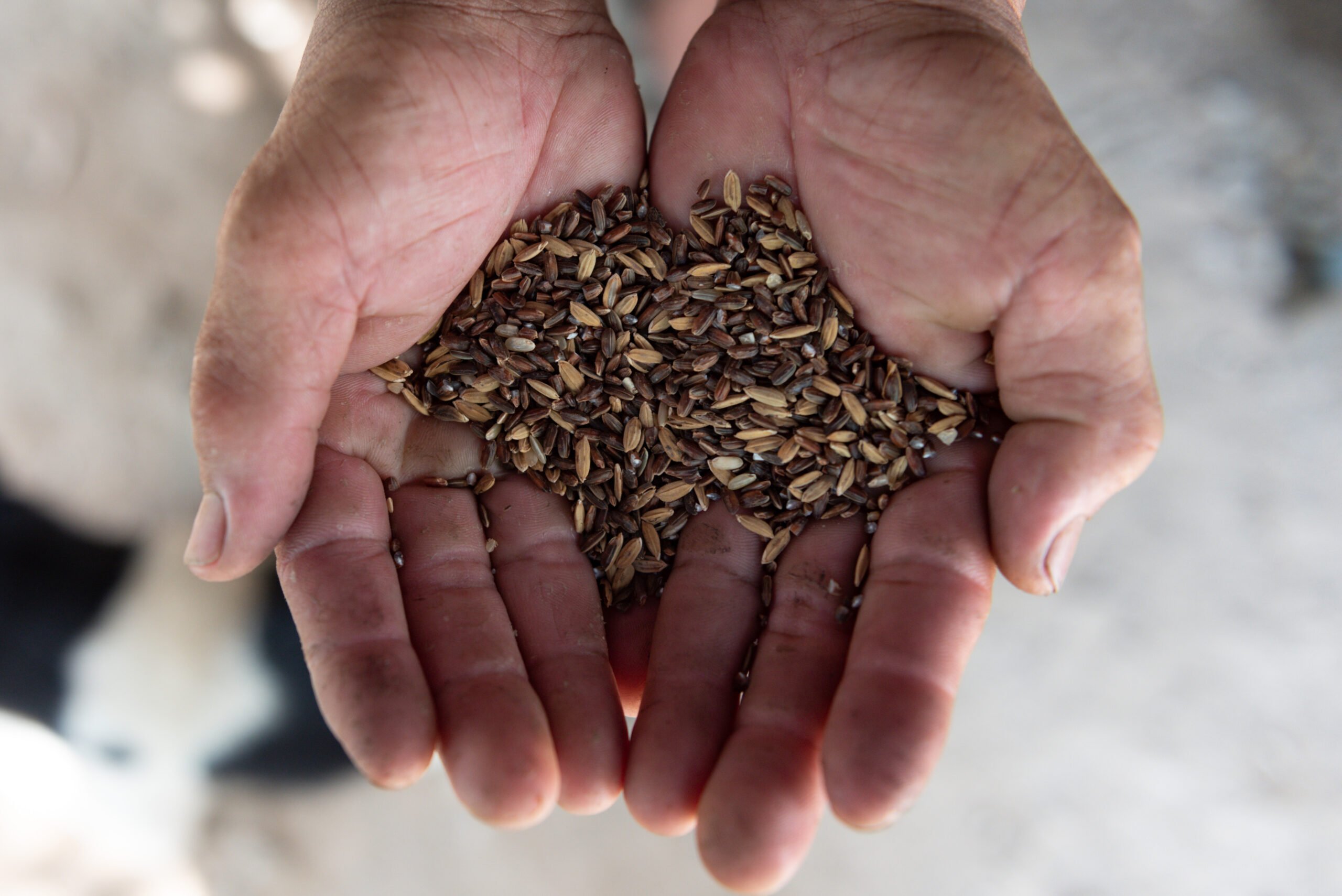 "For the model to be sustainable, the rice needs to be welcomed by the market and farmers need to be able to turn a profit," said Phong.
Starting from 2021, agricultural company Loc Troi group committed to purchasing 300ha worth of floating rice in An Giang, Dong Thap and Long An provinces as part of their effort to bring this variety to a wider consumer base. Farmers participating in the model receive free seedlings, technical support and brand registration.
Tien said "the yield is low," but with the buying price of VND15,000/kg (US$0.62/kg), he now makes VND32 million/ha ($1,335), which translates to a profit of VND20 million/ha ($835). The selling price for ordinary rice is around VND6,000/kg.
"Growing (floating) rice is easy because you just let nature do the work. That doesn't mean there's no trouble. Mice and birds can destroy the crop," said Tien. "Harvest is done manually because (I) can't bring machinery deep into the field."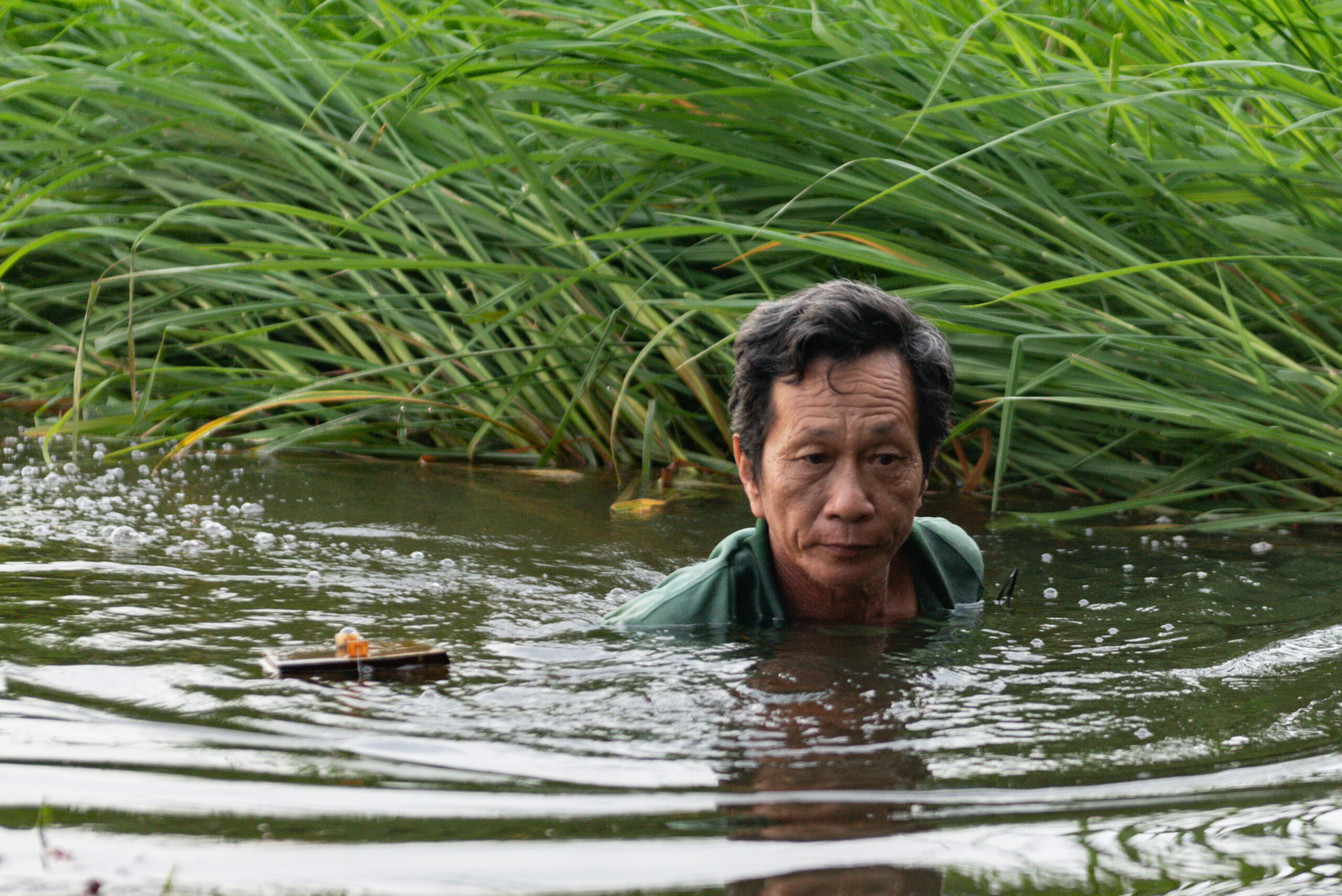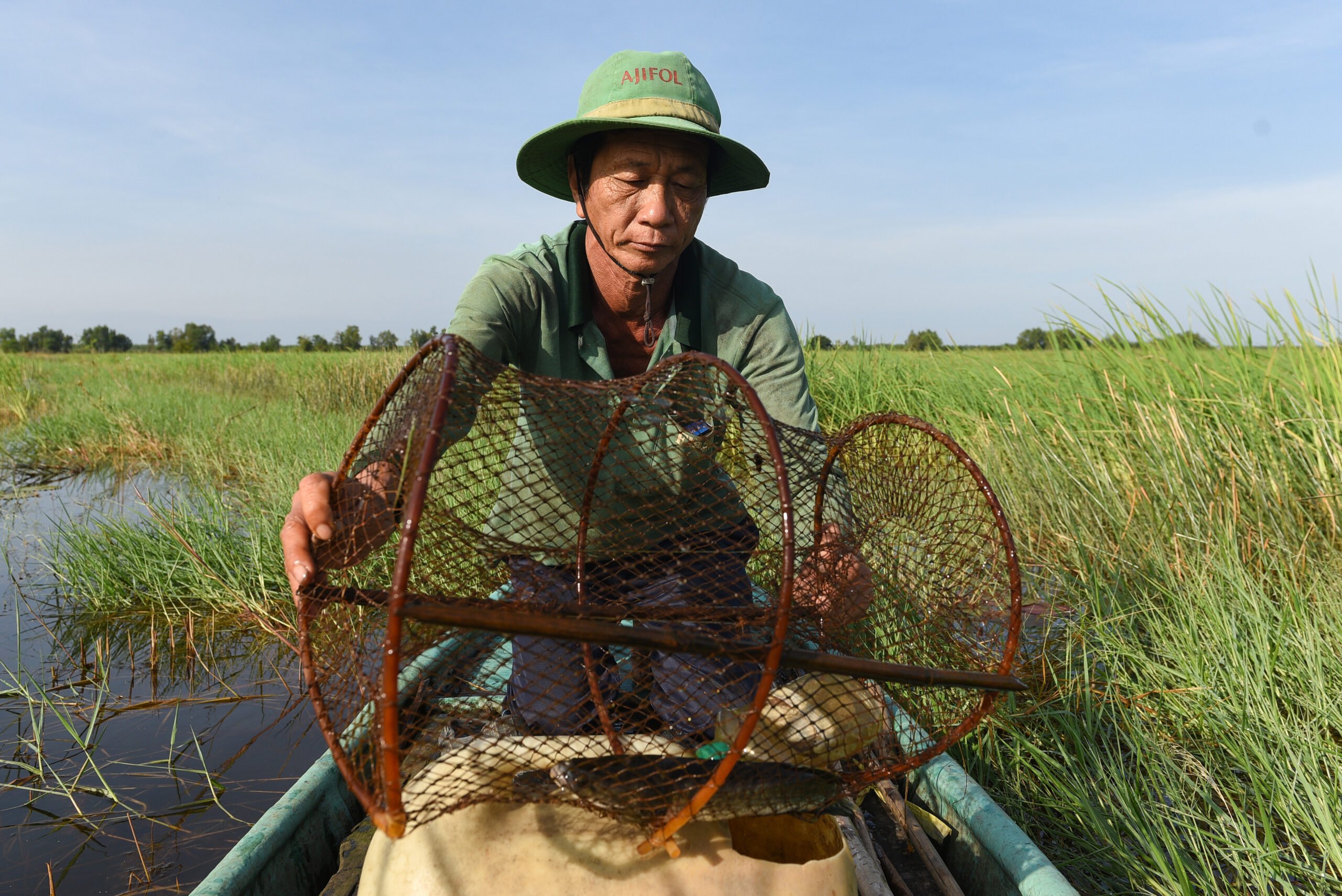 In neighboring Dong Thap province, Le Van Manh, 68, has recently planted his first crop of floating rice after 30 years of growing three crops of a high-yielding variety.
Manh's is one of four households participating in the rice growing and aquaculture project during the floating season put forward by Hong Ngu city's Economic Department. The project started in June this year, covering 11ha, including 10ha of floating rice and 1ha to farm fish and giant freshwater prawns.
"In the past, when we grew three crops of rice per year, we earned enough and could rest during the flood season," said Manh. "But now we can no longer balance our books from rice because fertilizer prices keep getting higher and higher."
Record high fertilizer prices spurred by the war in Ukraine have pushed rice farmers across the Mekong Delta to look for alternatives. Floating rice offers one, especially as the model in Dong Thap presents an additional income source from aquaculture.
"Instead of catching fish in the wild, which are depleting in numbers, we want farmers to make use of the floodwater for new livelihoods," said Duong Phu Xuan, the head of Hong Ngu city's Economic Department.
By farming freshwater fish and prawns among the floating rice, farmers "can earn profits two-three times higher than what they get from growing three crops of rice."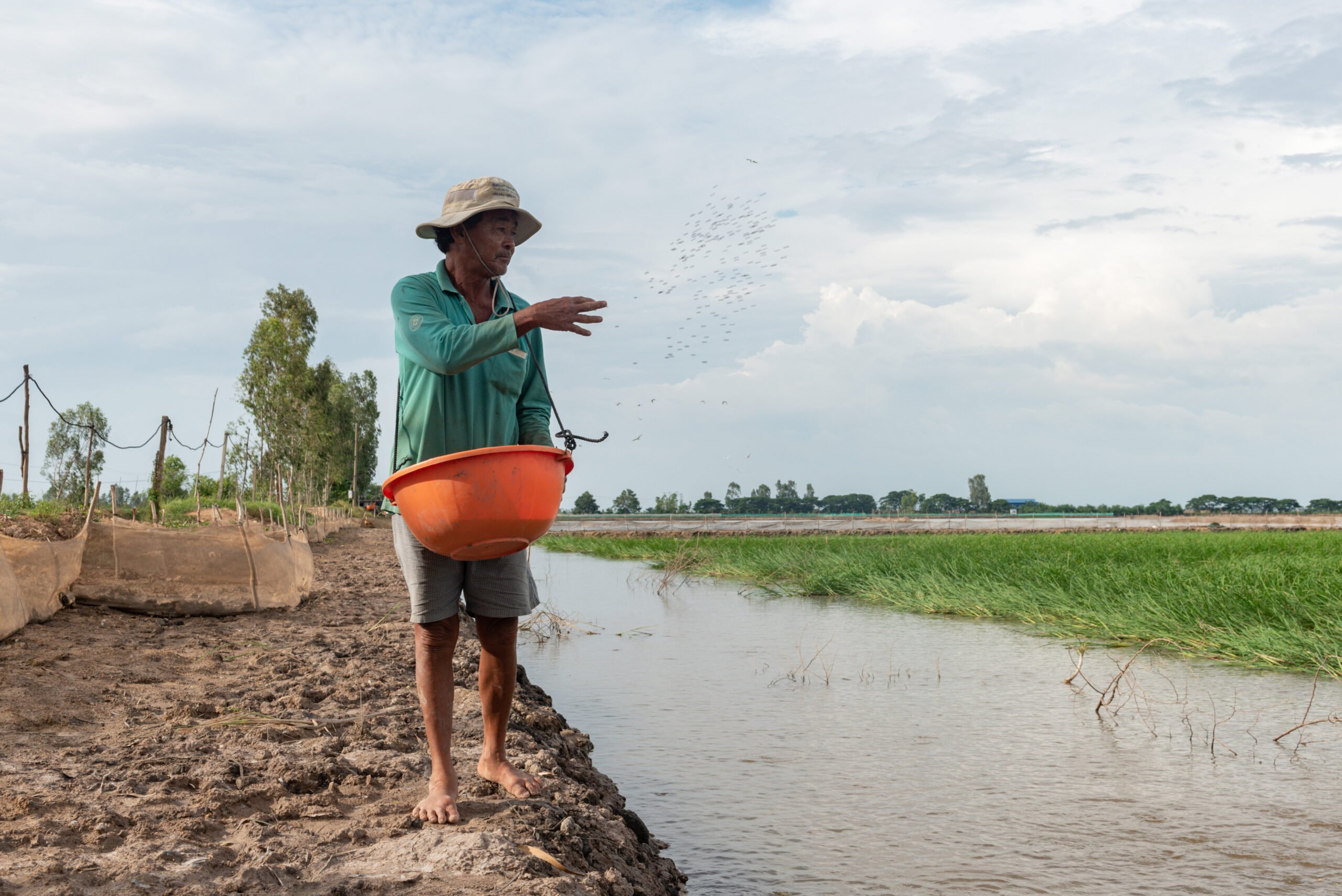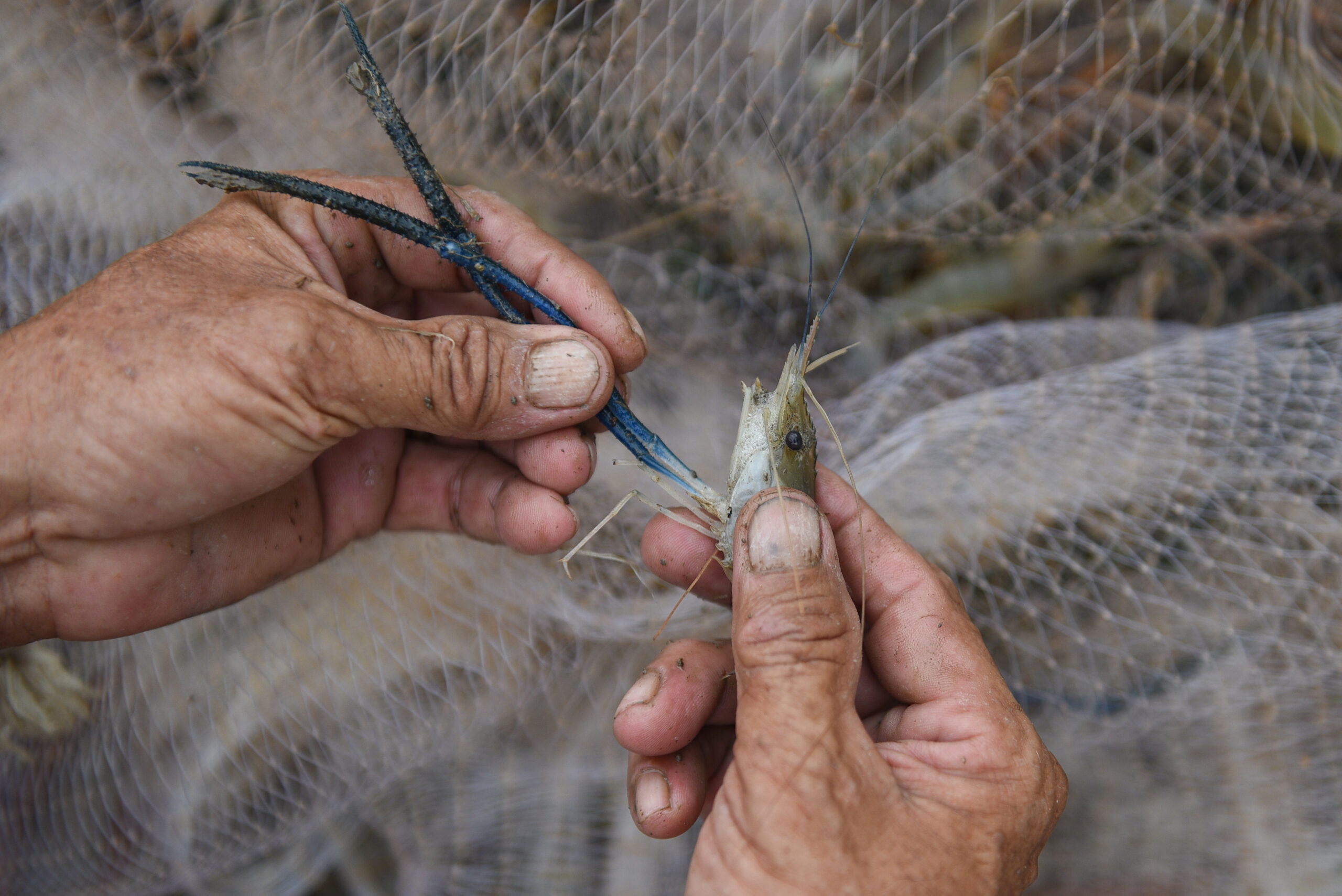 Participating farmers said so far combining floating rice with aquaculture has bought them a lot of benefits. After the flood season, they can return to high yielding rice or other crops in the rich and humid soil.
In 2016, Tien rented an additional 3ha of farmland to increase his floating rice cultivation area to 4.5ha. Between 2021 and 2022, the total area of floating rice in Tri Ton district, An Giang province, rose by 1.7 times, from 72ha to 125ha.
"Currently, thanks to the support, we totally benefit from growing floating rice," said Tien. "In the future, if floating rice finds a wide consumer base, then of course we'll expand."